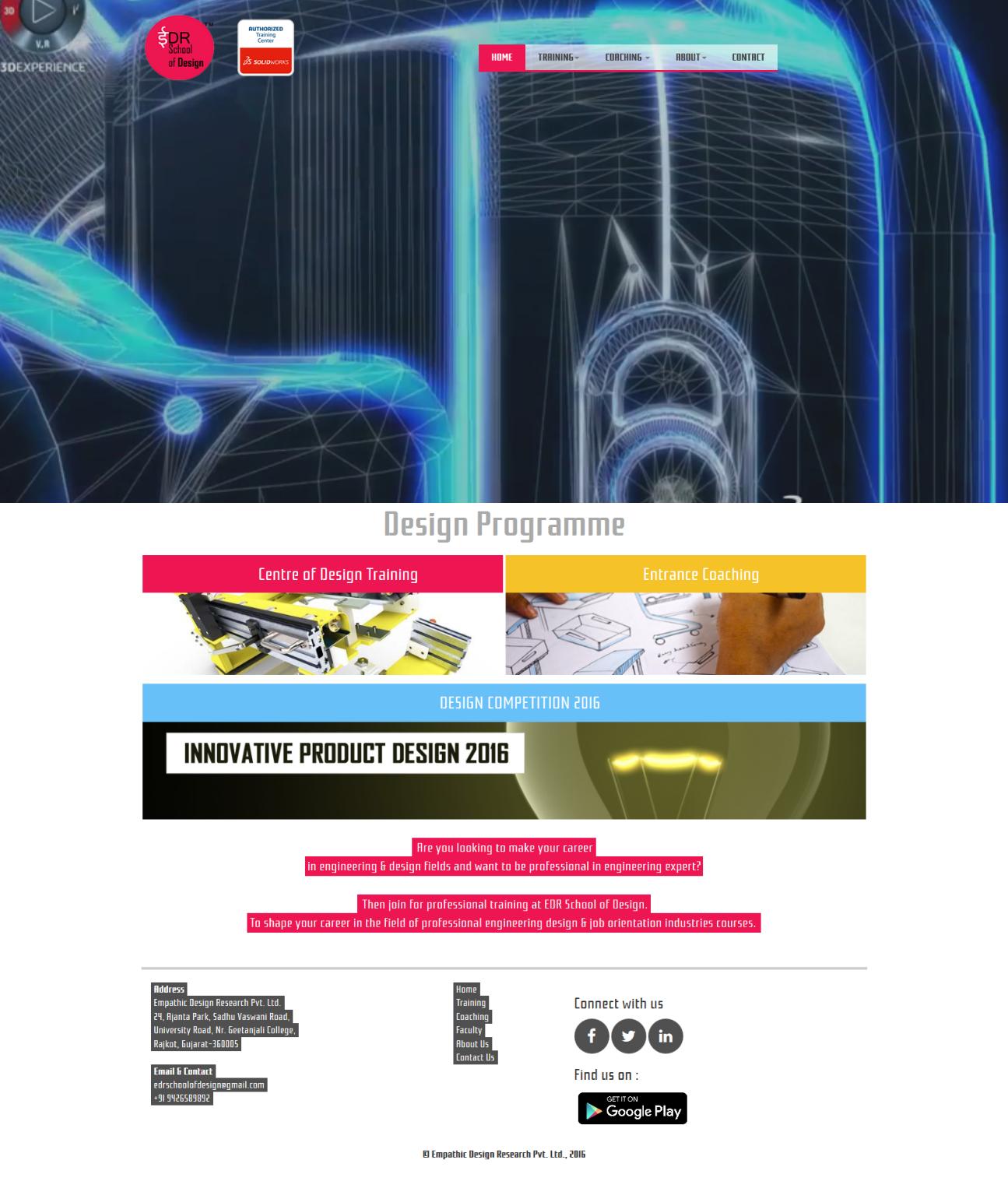 EDR School of Design offers various courses in machine and product design field. Site provides brief details about training and courseware ongoing in their institute.
PLACE : Rajkot
*This work is intended solely for the Client(s) named. Unauthorized use of same work may violate copyright, trademark and other similar laws.
Empathic Design Research Pvt. Ltd.